You're someone who leads in every aspect of your life, but sometimes it feels lonely at the top.
Despite being an inspiring, high-performing leader, you still question your abilities and wonder if you're truly cut out for the roles you've been given.
You're ready to shed the self-doubt and embrace the gifts God has given you so that you can lead with confidence and purpose.
Friend, you are not alone, and I'm here to Help you
lead with confidence!
I'm Esther Littlefield–a pastor's wife, mom of a spirited child, founder and CEO of
Morningstar Media Services
, and active leader in my church.
I love leading women's Bible studies, missions trips, marriage retreats (alongside my husband), and my business team.
I understand the challenges of leadership as a driven, yet sensitive, woman. For many years, I held back from sharing my gifts and passions with those around me.
I felt the need to fit in a box and do what others expected, instead of pursuing the passions God had laid on my heart.
Now, instead of shying away from how God designed me, I've decided to accept God's purpose for my life by embracing and using my gifts to benefit others.
I love writing, leading, and teaching, so my goal here is to help provide you with resources and encouragement as you seek to lead in your unique way.
Would you like support in your leadership journey?
Just enter your info below to get an invite to Purposeful Leadership: The Christian Woman Leadership Podcast community. You'll be surrounded by other incredible women who also want to be used by God to impact the world around them.
In case you want to know a little bit more about me, here are some random facts:
I live in Maine with my husband and daughter, and we're surrounded by woods, often visited by deer, turkeys, and other wildlife.
I love watching the birds that visit our feeders on our deck; I find the variety and beauty fascinating and a great example of God's creativity.
I'm obsessed with Switchfoot and Jon Foreman and love going to their concerts whenever I get a chance!
I love coffee, conversations about personality tests, and dinner out (or, better yet, a weekend away) with the girls.
One of my biggest joys in life is seeing my daughter and other women grow deeper in their faith and actively working in their giftings.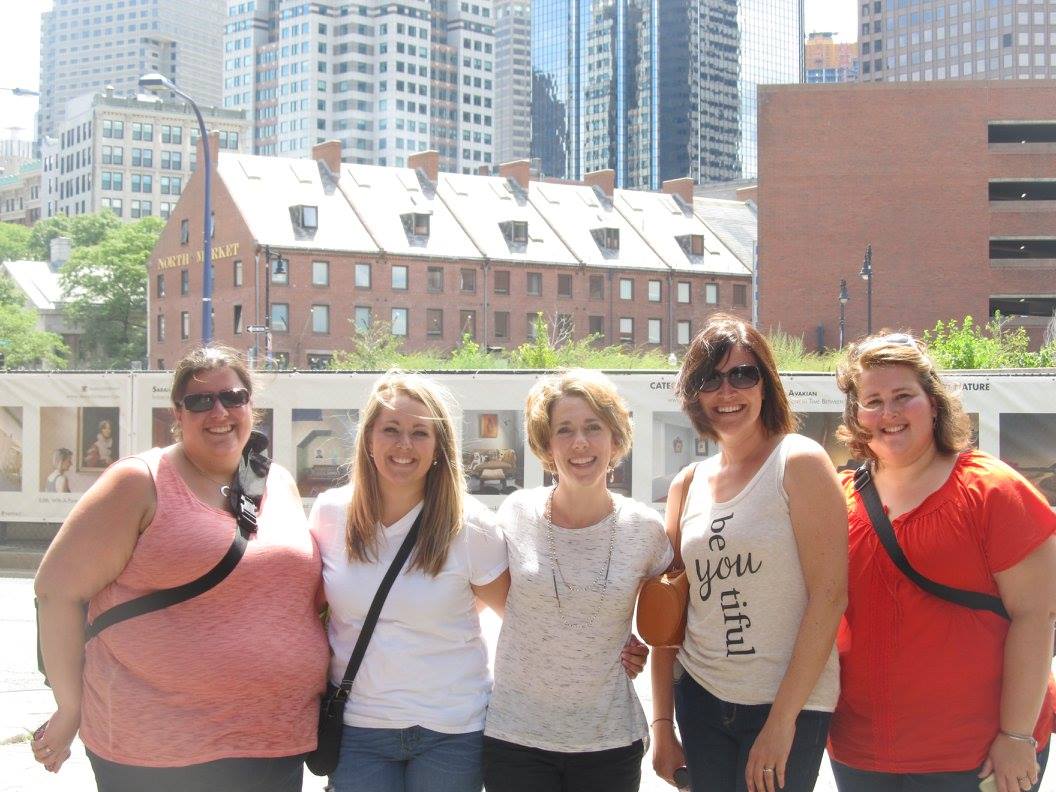 I'm a recovering perfectionist and control freak, seeking to surrender my own will to God each day.
I love traveling and am always up for a road trip. A couple of my favorite places I've visited are Lake Atitlan in Guatemala, Arenal Volcano in Costa Rica, and Glacier National Park in Montana.
One of my dreams (and goals) is to write a book that will positively impact others.
Thanks for stopping by, friend. I'm SO glad you are here! Let's stay connected in the Purposeful Leadership Facebook group.
to leading with confidence,
Esther
Esther Littlefield is the writer at EstherLittlefield.com, where she encourages and equips women to embrace their God-given gifts, skills, and passions in order to lead with confidence. She is also the founder of
Morningstar Media Services
, an online business management agency which helps entrepreneurs run and grow their businesses.
Never satisfied to do just ONE thing, Esther stays busy as a wife, mom, leader, friend, and entrepreneur. Esther combines her background as a social worker, network marketer, and blogger to help others achieve their goals in their life and business.
When she's not running her agency, writing, or dreaming up a new idea, you can find Esther heading out for a hike with her family, sipping a cup of coffee, or enjoying the occasional Netflix binge.