Hi friend! Below you'll find a variety of my free resources that I've created to help you grow in your business, leadership, and faith. Just click on the image for whatever ones interest you and you'll be taken to the page where you can opt-in to download the free resource.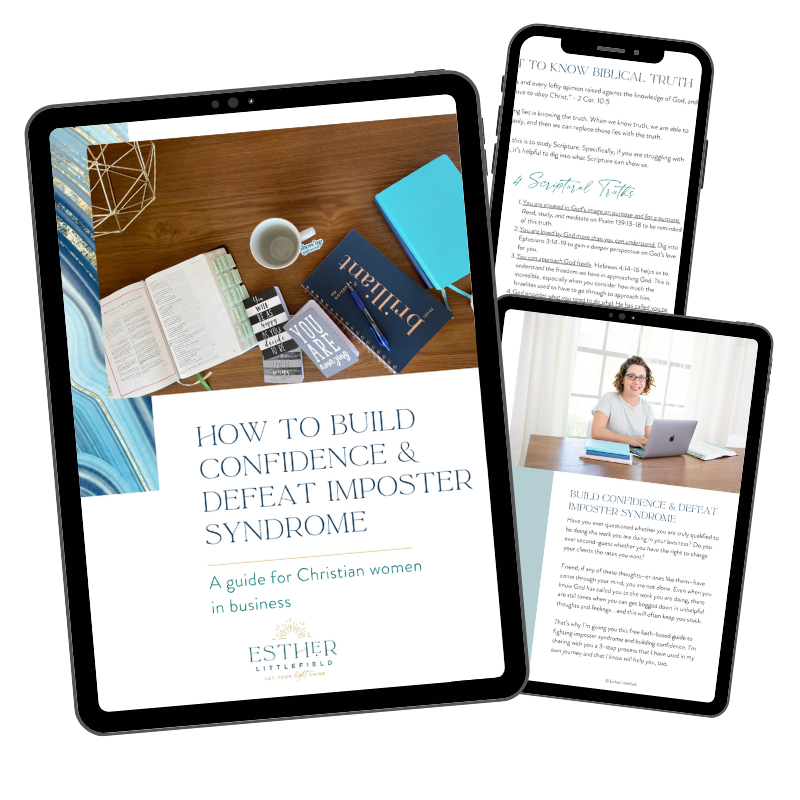 Ready to stop second-guessing yourself and questioning if you're qualified to do the work you're doing?
Grab my free Guide for Christian women in business: How to Build Confidence & Defeat Imposter Syndrome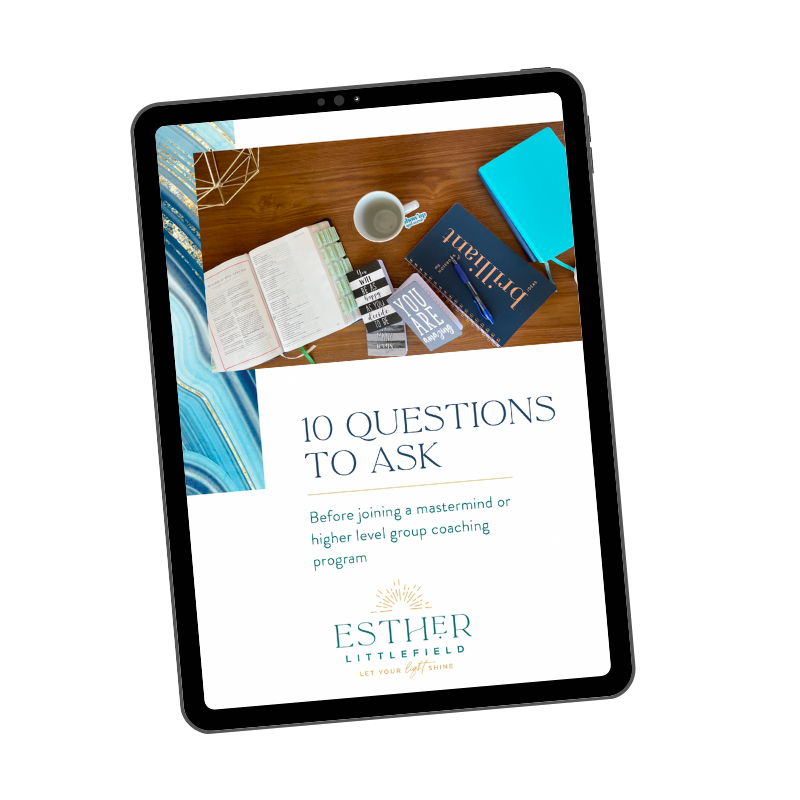 Thinking about joining a mastermind or high-level group coaching program? Don't do so until you ask these 10 questions!
Grab my free guide to help you determine if a mastermind or higher-level coaching program is right for you!
Create a business that aligns with your faith, values, and goals… without spending years spinning in circles or pivoting to new ideas.
Grab my free Ideal Life & Biz Guide to help you get clarity about what kind of business will align with your goals!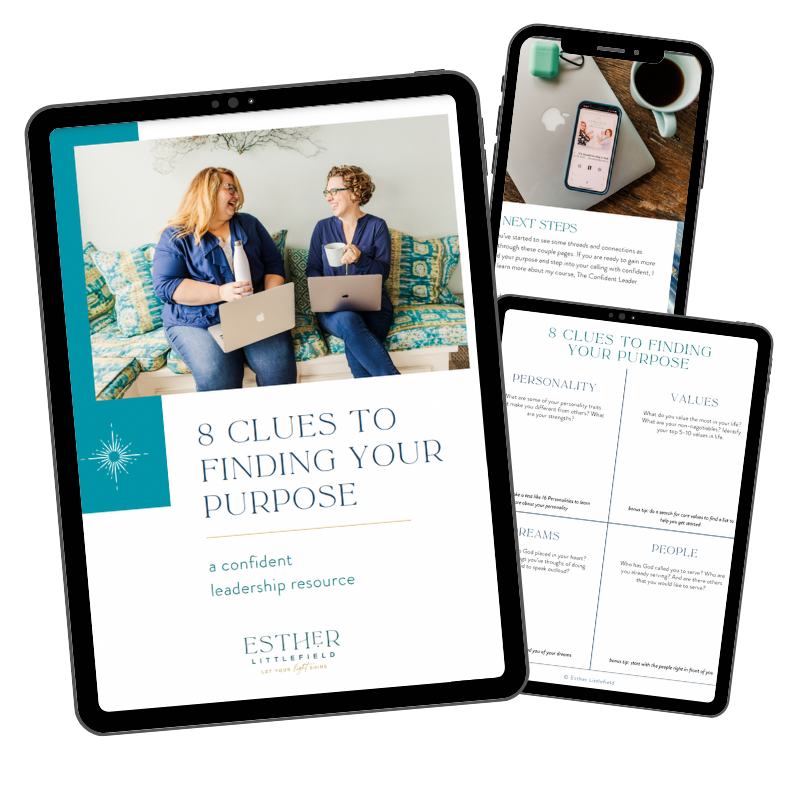 Want to gain clarity around your purpose? This free guide will give you the questions to ask and space to consider the clues God might be giving you towards your unique purpose!
Would you like to become a more confident leader? Grab my free Confident Leader Manifesto for Christian women. This will encourage you to embrace Biblical truth around your ability to be a confident leader.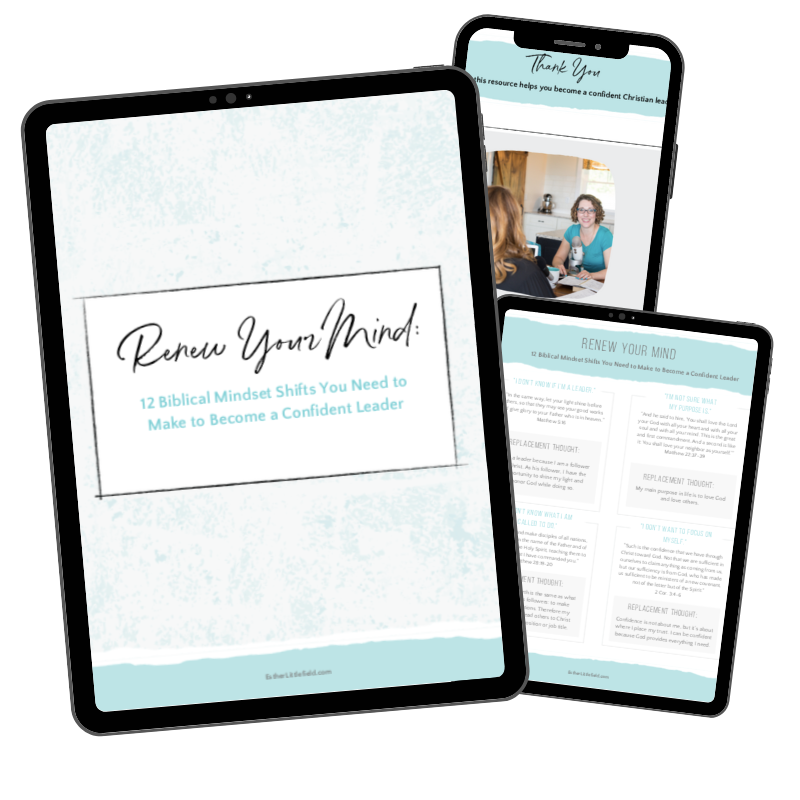 How To Become A Confident Leader… Without Focusing On Yourself Or Following Unbiblical Advice
Grab my Renew Your Mind guide and get 12 Biblical mindset shifts you need to make to become a confident leader.