This post contains affiliate links, which means if you choose to make a purchase via one of the links, I will receive a commission at no extra cost to you. 
[toc]
As a service-based business owner, time is the most valuable asset we have. The problem is, there are a lot of tasks required to keep our businesses running that take up a lot of precious time.
I've compiled a list of my favorite tools for running my service-based business. These tools can help you save time and become more efficient in your business.
FOR SOCIAL MEDIA
SmarterQueue
This tool is my favorite for scheduling social media. It has the ability to create categories for your posts, create a schedule for each connected social media account, and to have posts that are "evergreen" – meaning they can continue to rotate through your schedule.
This is a HUGE time saver, especially if you have posts that can be shared over and over. You can read my post about how I use SmarterQueue right here.
Cost: Starts at $19.99/month after free trial.
Tailwind is the tool I use to schedule Pins and grow my Pinterest account. This tool allows you to schedule pins to your personal and group boards. You can set up lists which is a huge time-saver.
Cost: Plans start at $15/month.
This is the WordPress plugin I use to for social sharing on my websites. You can customize the buttons to match your branding if you wish.
My favorite feature, though, is how you can upload your Pinterest image for each blog post without it showing up in the post. Then, when someone clicks on the Pinterest button, it pulls up the correct image and caption you've pre-loaded for that post. It will also show social sharing numbers (you can even set a minimum before it shows up), which increases your social proof.
Cost: $29 per year.
FOR EMAIL LIST BUILDING AND SALES FUNNELS
Want to be able to create high-converting landing pages that are completely customizable? How about a sales funnel that allows you to track stats easily and create a simple path for your customers to follow?
ClickFunnels is my favorite tool for doing this. I use ClickFunnels for myself and with several of my clients, and I've seen great results by using this tool. It also easily integrates with other tools, including my favorite email service provider, ConvertKit.
Cost: $97/month. Get your 14 day free trial with this link.
This is the email service provider I have used for over 2 years for my own blog, and for this business as well. I love the way ConvertKit makes it easy to provide a variety of content upgrades to your readers. It also allows you to tag and segment subscribers very easily.
You can even use the same account for two different businesses, as I am doing. It is a huge time saver for any business owner or blogger!
Cost: There is a free plan to start; regular pricing is $29/month and up based on number of subscribers.
FOR CUSTOMER RELATIONSHIPS
Dubsado is the customer relationship tool
I use to track my leads, send proposals and contracts, invoice clients, and much more. I'm able to see all of my clients, my income and expenses, send contracts, set up lead captures, and more within this amazing tool! It is a HUGE time saver for a service-based business owner.
Cost: $30/mo. or $300/yr. (Use code: morningstar for 20% off)
FOR WEBSITE HOSTING & DESIGN
When it comes to building a service-based business, having an effective website is a must. And one of the most important parts of your website is the hosting. It's important to have quality hosting for your website so that potential clients can easily access your services and get in contact with you.
I previously used a different hosting company, I switched to Siteground and could not be happier.
Cost: $3.95/month and up.
If you are looking for a simple, drag and drop builder for your website design, Divi from Elegant Themes is my best recommendation. When you purchase this theme, you have the option to use one of the pre-designed templates or design something from scratch.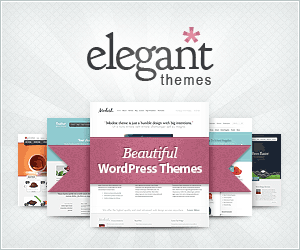 Cost: $89/year or $249 for a lifetime license
FOR GRAPHIC CREATION
We use Canva to create the majority of the graphics in our business and for clients. This tool has hundreds of free templates, which means even a non-designer like me can create attractive looking graphics.
Cost: FREE with option to pay for additional features
If you want to go beyond Canva, you can use Adobe's Creative Cloud tools such as Photoshop, Illustrator, and more to create your graphics and workbooks.
Cost: $9.99/mo. and up
FOR MANAGING PROJECTS
Trello
Trello is what I use every day to work with my clients and my team members. It has quickly become one of my very favorite tools! You can organize your boards however you wish – it's a very flexible tool. It allows you to set due dates, create labels, assign people to tasks, and so on. This tool is great for visual learners, as you can see the big picture of what is going on in your business.
Get my free training about how I use Trello to manage my business here.
Cost: FREE with an option to pay for additional features.
Google Drive is one of the tools I could not live without. I create shared folders for each of my clients so that we can easily share information. I also love that anything I create in Drive saves automatically, and I can access it anywhere I have internet access.
Cost: FREE
I hope these tools and tips have given you some ideas for how you can save time in your business. Take the time to make plan and set up systems can truly save you SO much time in the long run.