Hey there friend! Whether you're ready to lead with confidence or you want to shine online and amplify your impact, I've got a show for you.
Check out my 2 podcasts below and subscribe to either (or both).
Business
The Christian Woman Business Podcast will help you grow your business online without compromsing your faith or values. Hosted by me, Esther Littlefield, I'll provide you with practical insights into marketing your business.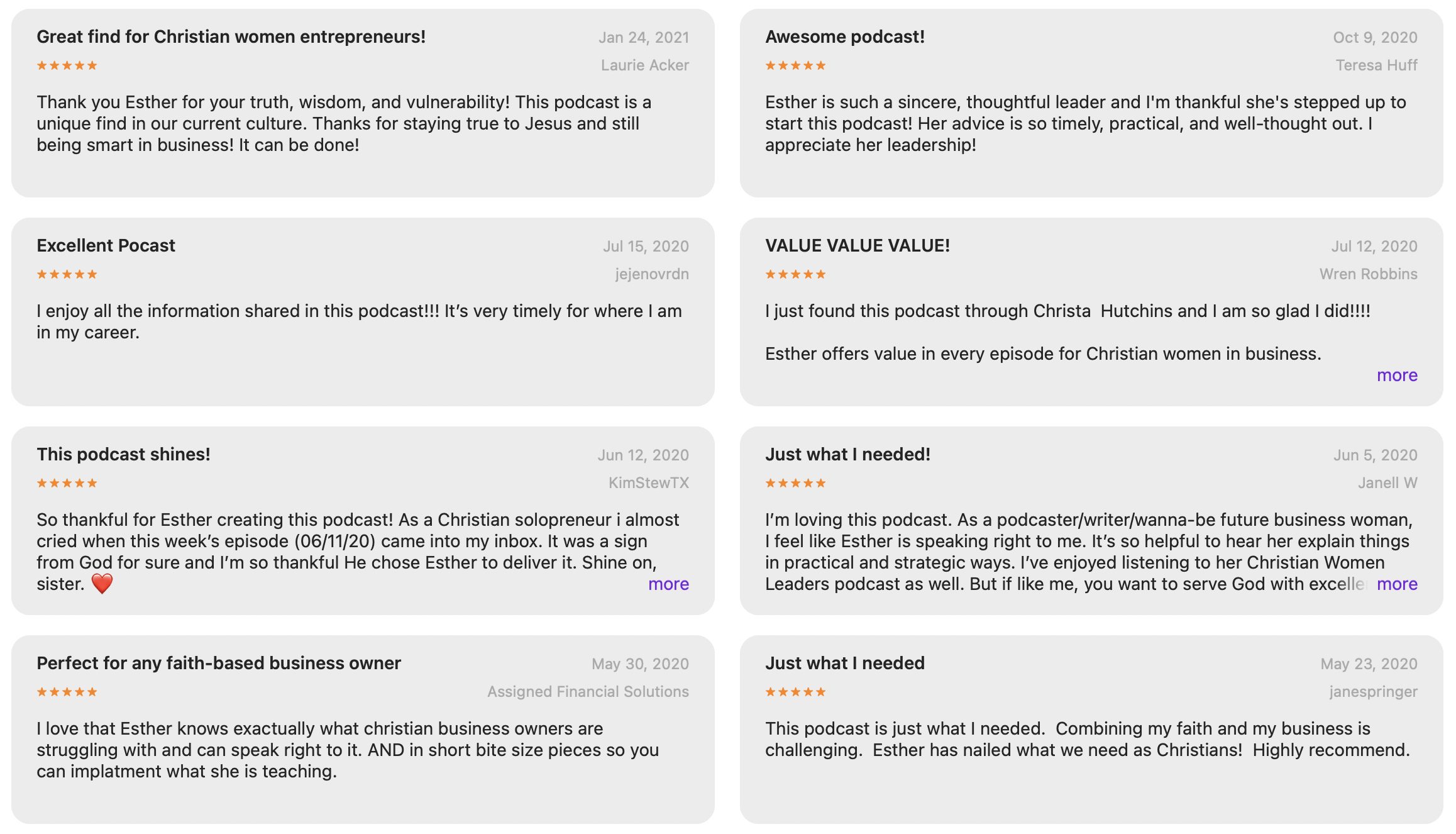 Leadership
The Christian Woman Leadership Podcast will inspire you to embrace your God-given gifts, skills, and passions in order to lead with confidence! Hosted by me and my co-host Holly Cain, this award-winning podcast is sure to become a fave.