Do you want to have better friendships? Do you find yourself feeling lonely at times?
Do you look around and see lots of other people with their groups of friends – and wonder where yours is? Do you ever get that pang of jealousy when a group of women you know is doing something together, and you're not with them?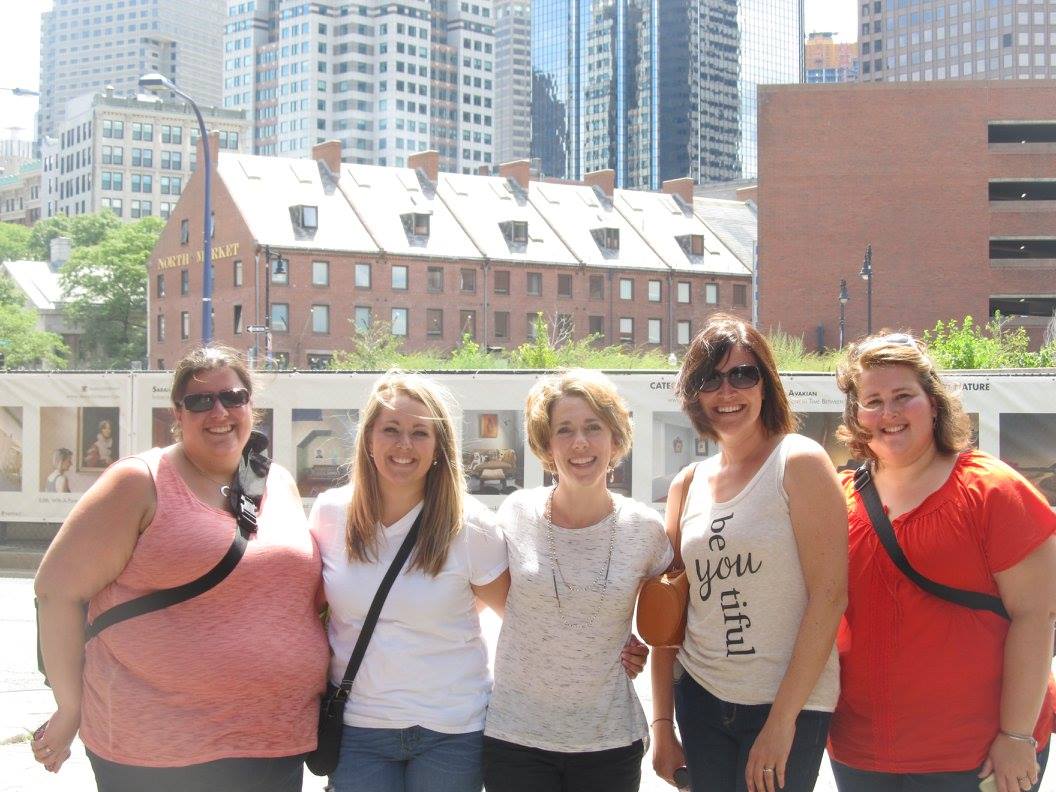 As women, friendships with other women can be one of the most beautiful parts of our lives. They can also be one of the most challenging, difficult parts of our lives.
There can be hurt in friendships. But there can also be growth, incredible change, and freedom in finding true friendship. So I'm writing this under the assumption that most of us want – or at the very least need – deep friendships.
So how does one have better friendships? You might think it has a lot to do with other people. Mostly, it has to do with you (and me).
3 Tips for Better Friendships
1. Realize that friendships change.
One of the hardest parts of friendship for me has been moving on – letting go. I remember believing in high school that my best friends would be my best friends forever. I did not want it to change. I knew those 3 girls so well, and we had so much in common. I was convinced that we would be together for the long haul.
But senior year, one of them started to head her own way, and I spent much less time with her. After we graduated, another one got married and began a whole new life. And the other moved several states away for college. Meanwhile, I headed to college and began a new adventure there.
I realized later is that it is okay that those friendships changed. It does not make them any less valuable. And beautifully, God has brought one of these gals back into my life and restored that friendship in an amazing way.
So one way to have better friendships is to hold them with open arms – if the friendship changes due to life circumstances changing, be okay with it.
[bctt tweet= "One way to have better friendships is to hold them with open arms."]
2. Get involved.
It may go without saying, but if you are lacking in the friendship department, you may need to get out there and get involved. You may need to look for an activity that you enjoy and start doing that – with others.
Maybe you can join a Bible study or attend a book club. Perhaps it's starting a club of your own based on something you're interested in.
There are SO many options, really, and it's just a matter of making that decision to step out and find friends. Of course, this takes time, and you may not connect with everyone you meet. Plus, if you're an introvert like myself, it may take more courage to attend or start something new.
A few years ago, some of my friendships had changed. One friend had moved away. Another was attending a different church. I definitely had some good friendships, but I was longing for something deeper.
So I started a Bible study geared towards "younger" women at my church. I was nervous and really didn't know what I was doing. This has turned into one of the biggest blessings of my life!
So, step out – get involved, or start something of your own.
3. Be vulnerable.
A few months ago in our Bible study, one of the gals asked – "What if we actually told people how we feel?" What if we actually were vulnerable with the people we care about? What if we stopped pretending we have it all together?
What if we told people how much they mean to us, even if we're not sure how they will react?
Of course, there has to be some wisdom and boundaries with this – I don't mean just running around telling every person you spend 10 minutes with that you love them. But there is such beauty, such freedom, and such power in being vulnerable with people.
[bctt tweet= "There is such beauty, such freedom, and such power in being vulnerable with people."]
I experienced this recently with some of my closest friends. I asked a few of my friends to spend a weekend in Boston with me to celebrate my 35th birthday and to go to a Switchfoot concert with me. The weekend was filled with delicious food, lots of laughter, deep conversations, incredible music, and adventure. Basically, the perfect way to celebrate a birthday in my book.
On the way home on Sunday, we stopped for lunch. After lunch, we started driving through the parking lot when we just stopped in a parking space. I started looking around and asking what we were doing. They all started giving each other looks and then said, "Okay are you guys ready?"
In a moment, I knew what they meant. They each had a card in their hands, and they not only gave me their cards, but they read the messages they had written inside.
I was in tears before they even started talking. It was absolutely the most meaningful gift I could have received. WHY? Because they said the things that most of us are afraid to say. They were honest and open and vulnerable.
Being vulnerable allows for deeper friendships.
It also opens the possibility for deeper hurt. But I have to believe that we will truly miss out if we allow past hurts to prevent us from developing deep friendships.
If you want your friendships to go deeper, start looking at yourself. Accept the changes that may have taken place in your friendships in the past. Step out and meet new people, if necessary. Be vulnerable with those friends that you begin to develop closer relationships with. And let me know how it goes!
Tell me in the comments below what has helped you to have better friendships! And check out our friendship series on the Christian Woman Leadership Podcast for more support in your friendships.