How can you lead effectively when you struggle with anxiety? And how can you support those you lead who face this mental health challenge?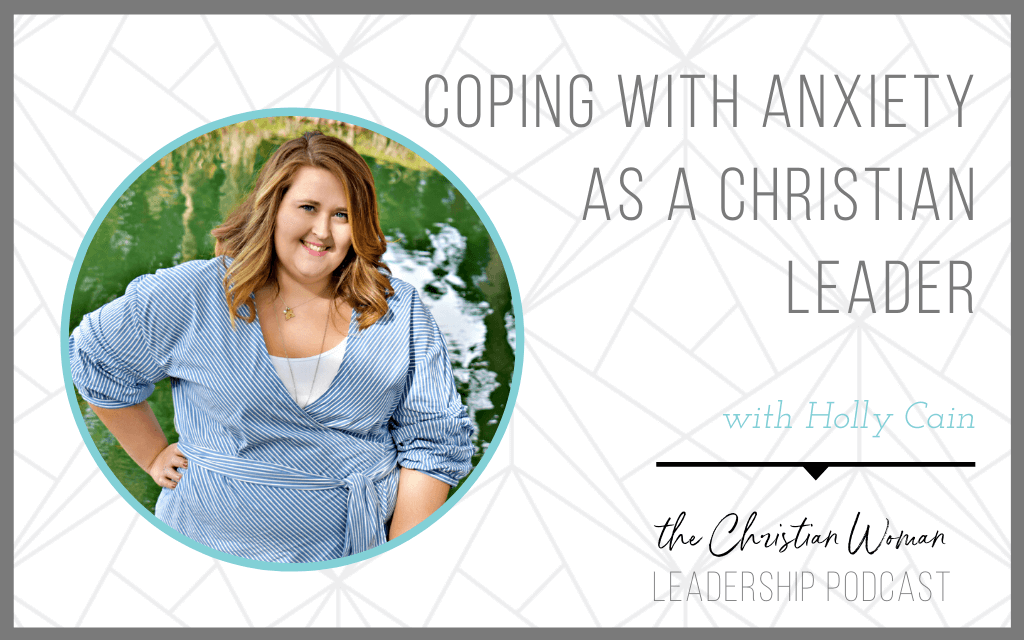 Become a Podcast Partner & Access Bonus Content
This post contains affiliate links, which means if you choose to make a purchase via one of the links, we will receive a commission at no extra cost to you. This helps to support the costs of running the podcast and blog.
In this episode, we are kicking off a new series about Mental Health as Holly shares her struggle with anxiety. May is Mental Health Awareness month, so through this month we will be bringing you episodes to help you as a Christian leader. Whether you are facing a mental health issue or you want to increase your awareness, this series will be a great resource for you.
In this conversation, Holly shares openly about how she has battled with anxiety since childhood, and how she finally got to the point where she was able to reach out for help. She also shares some of the ways she's received healing as well as coping skills to deal with the anxiety when it shows up. 
Bonus Content:
In our bonus clip for our podcast partners, Holly shares some specific ways that anxiety has impacted her relationships and her work life, as well as how she has used boundaries to help in these situations. You can become a podcast partner and access bonus content for as little as $5/month by clicking here.
Be Featured on the Podcast:
We are getting ready to celebrate our 100th episode, so we'd love for you to send in an audio clip to share how the podcast has impacted you. Click here to send in an audio clip and be featured on our podcast!
Key Points Discussed in our conversation about coping with anxiety as a christian leader
Holly's experience with anxiety [5:00]

First time she recognized her anxiety

Anxiety in different seasons of life

What Holly has done to battle anxiety [20:51]

Prayer

Reaching out for help

Medication

Practical coping skills – self-reflection, establishing her baseline, grounding

Scripture & taking thoughts captive

How anxiety has impacted her relationships [36:43]

Identifying anxiety's triggers [40:51]

How Holly has experienced wins with anxiety [44:45]

How anxiety has impacted Holly's leadership journey [48:30]

Fun question of the day [57:00]
Quotes:
"I remember having this realization that I have no positive thoughts, ever."

"This is the hard work of anxiety: trying to figure out what your triggers are, and then what is really underlying those."

"Leadership feels like doing scary things… if there's one thing that people with anxiety do well, it's doing things when they're scared."
Recommended Mental Health Resources:
Finding Hope in Helping

: Go from drained, worn-out and stretched beyond capacity to being equipped to negotiate the complex demands and care needs of your ministry – Course from Laura Howe at Hope Made Strong 

Faithful Counseling: Professional mental health counseling from a Biblical perspective
Stay Connected:
Subscribe on your favorite podcast app. Click here to find all the options where you can find the podcast.
Join our Purposeful Leadership Facebook group! In the Facebook group, we can chat about what you need as a leader, what your challenges are, as well as celebrate the wins. This is a great community to learn and grow together. We want to get to know YOU.
[convertkit form=5179709]
Other Ways to Connect with Esther and the Christian Woman Leadership Podcast:
Pin it for later: