Do you tend to struggle with the ever present 'hustle' culture seen in the world? Do you wrestle with striving and driving and achievement chasing in your personal and/or professional life? It can be so hard to rest in our identity as a beloved of Christ's and not strive for more success, more stuff, more approval.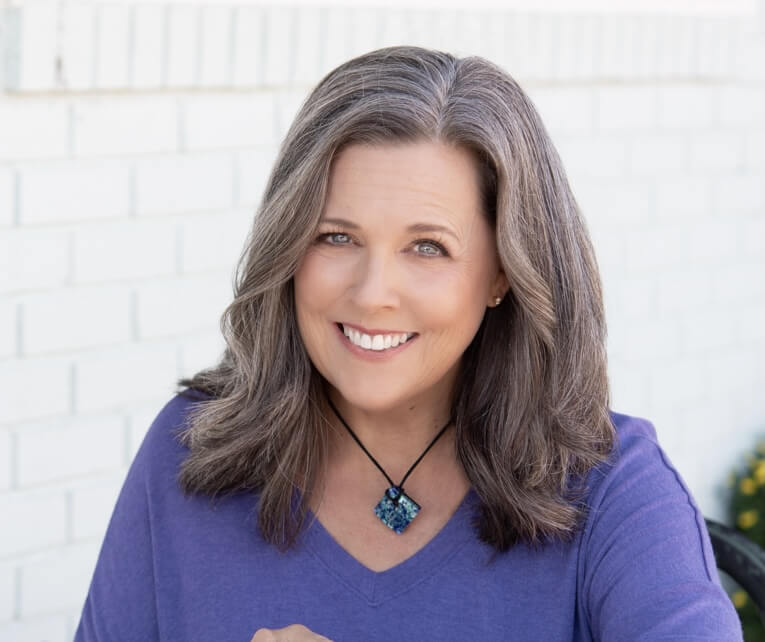 In this episode, Holly and I are talking with a guest who has also become a friend! Erin Harrigan is sharing her leadership journey with us, and I know you are going to be impacted by this conversation.
Erin shares how she met Jesus in a time when she had been striving and trying to find fulfillment in all of her business accomplishments and material possessions, but she was left feeling unhappy, in debt, and completely empty.
Erin gives us insights into how her relationship with Jesus transformed everything, including her understanding of leadership and her definition of success.
In addition, Erin shares with us 4 keys we can use to redefine hustle and transform the way you are pursuing success or achievement.
The sponsor for this episode is my upLIFT Mentormind. upLIFT is a mastermind program for Christian women building an online business who want to move from surviving to thriving. If you're already earning consistent income in your business but you want to be surrounded by supportive Christian women and receive business mentoring and marketing coaching from me… then this is the place for you!
Key Points Discussed:
Erin's childhood upbringing

Erin's leadership journey from childhood, to corporate, to business owner, to Christ follower

Erin's testimony and coming to faith as an adult story

How Erin connected with her mentor who eventually led her to Christ

The lies we face as women and how we can break free from those lies

Lies Erin found herself believing and how she broke free from them

The pruning God did to reveal Erin's materialism

Erin's journey from realizing the idolatry of her money and business to surrendering to Christ.

Finding success as an idol

Finding our identity and worth in Christ

The 4 Keys to Overcome Hustle: Define, Direct, Discipline, Develop

Define:

Who is defining who you are? This is letting God define you and praying over that.

Direct:

Allowing God to direct you.

Discipline:

Implementing spiritual disciplines of starting and ending your day with God.

Develop:

This is where the pruning happens and where we learn lessons so that we're better attuned to how God defines and directs us.

How to implement and journey through the 4 Keys to Overcome Hustle

How to know when it's time to let go and let the next person step in in leadership and ministry

Leaders are Learners:
Quotes to Note:
"After reading that book (

The Leader Who Had No Title

by Robin Sharma), I realized I actually am a leader, in many places, and it has zero to do with what I've accomplished, achieved, or have been titled." – Erin Harrigan [7:10]

"I don't know that I was looking for Jesus, but he clearly was leading me and pursuing me." – Erin Harrigan [19:30]

"[Leadership] really is about how we show up. Are we showing up in everyday situations with the call, the unsurpassed peace, and calm that he [God] gives us?"- Erin Harrigan  [21:15]

"If it is to be, it's up to He."- Erin Harrigan  [25:15]

"We aren't enough. That's why we need Jesus. And yet we are enough in Him. He makes us enough, but not the way the world would define it." – Erin Harrigan [27:15]

"Sanctification is not a checklist." – Erin Harrigan [29:30]

"I think we just have to be careful that we're not idolizing the fact that we're daughters of the King, and not buying into the world's noise about what it means to be enough and what it means to be worthy."- Erin Harrigan  [46:15]

"As He [God] develops us, we begin to understand that he is our portion, and only he can fulfill us." – Erin Harrigan [53:00]

"When we employ those four keys, that's when we can show up and be that calm and joyful presence, so much so that people will want to do business with us, they'll want to be in community with us, they'll seek us out for that mentorship. And that, to me is the gateway to the gospel conversation."- Erin Harrigan  [53:30]
Connect with Erin:
About Erin:
Erin Harrigan is a Christian wife, empty nest mom, speaker/coach and lover of tacos. As a recovering driver, striver, and achievement chaser, she helps ambitious Christian women break free from overwhelm, overachieving and under fulfillment so they can carry out God's assignment with clarity, serenity and fulfillment. Through her speaking, coaching and writing, Erin teaches women how to tune out the world, tune into God's truth and turn up their focus to redefine hustle and pursue success God's way. Erin is the author of Pursuing Success God's Way: A Practical Guide to Hustle with Heart, and the host of The Hustle with H.E.A.R.T. Podcast.
Stay Connected:
Subscribe on your favorite podcast app. Click here to find all the options where you can find the podcast.
Join our Purposeful Leadership Facebook group! In the Facebook group, we can chat about what you need as a leader, what your challenges are, as well as celebrate the wins. This is a great community to learn and grow together. We want to get to know YOU.
Connect with Esther and Holly: