Have you ever wondered what it's like behind the scenes of the Christian Woman Leadership Podcast? Today you'll get a glimpse of our thoughts about the podcast, our lives, and some deep thoughts we're wrestling with right now.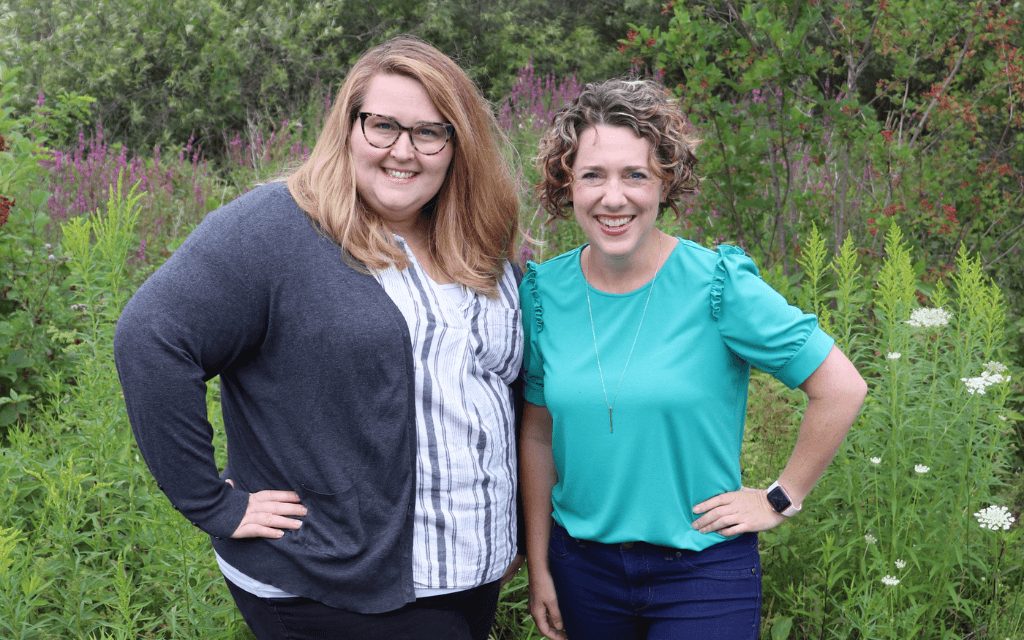 This post contains affiliate links, which means if you choose to make a purchase via one of the links, we will receive a commission at no extra cost to you. This helps to support the costs of running the podcast and blog.
We're wrapping up our celebration of 3 years of the Christian Woman Leadership Podcast today by sharing a fun conversation Holly and I had about the podcast and more. We also streamed this conversation live into the Purposeful Leadership Facebook group, if you prefer to watch it.
Please note that our audio setup did not work as we had hoped, so the quality of this episode is not the best. However we still wanted to share this chat with you as we discuss some of the highlights of the past year of podcasting as well as our vision for the future.
Questions we answer in this episode:
If you could go back in time 3 years, what would you tell yourselves not to worry about?

What is your favorite part of podcasting?

What were your favorite conversations in our past year?

What was your favorite interview as a host?

How do you stay on a consistent schedule? 

What podcasts have you been listening to lately?

What is the most exciting thing that has happened for you in the past year? 

What deep thoughts do you have right now?

What's the vision for the podcast moving forward?
Podcast Sponsor:
Podcast in a Weekend Mini-Course – This mini-course will help you launch a podcast of your own with a combination of strategy + shortcuts delivered in a 3 workshop series. You'll have everything you need to successfully launch (or re-launch) a podcast… even if you're busy wrangling clients, writing a book, or trying to recover from 2020.
Episodes & Links Mentioned:
Stay Connected:
Subscribe on your favorite podcast app. Click here to find all the options where you can find the podcast.
Join our Purposeful Leadership Facebook group! In the Facebook group, we can chat about what you need as a leader, what your challenges are, as well as celebrate the wins. This is a great community to learn and grow together. We want to get to know YOU.
[convertkit form=5179709]
Other Ways to Connect with Esther and the Christian Woman Leadership Podcast: