Self-study courses
grow your business at your own pace
Welcome, friend. It's my goal to provide you with resources that will help you grow in your leadership, faith, and your business.
Below you'll find courses that I have created for you to help you expand your impact online, leverage your expertise, and lead with confidence.
Business Courses
shine online & amplify your impact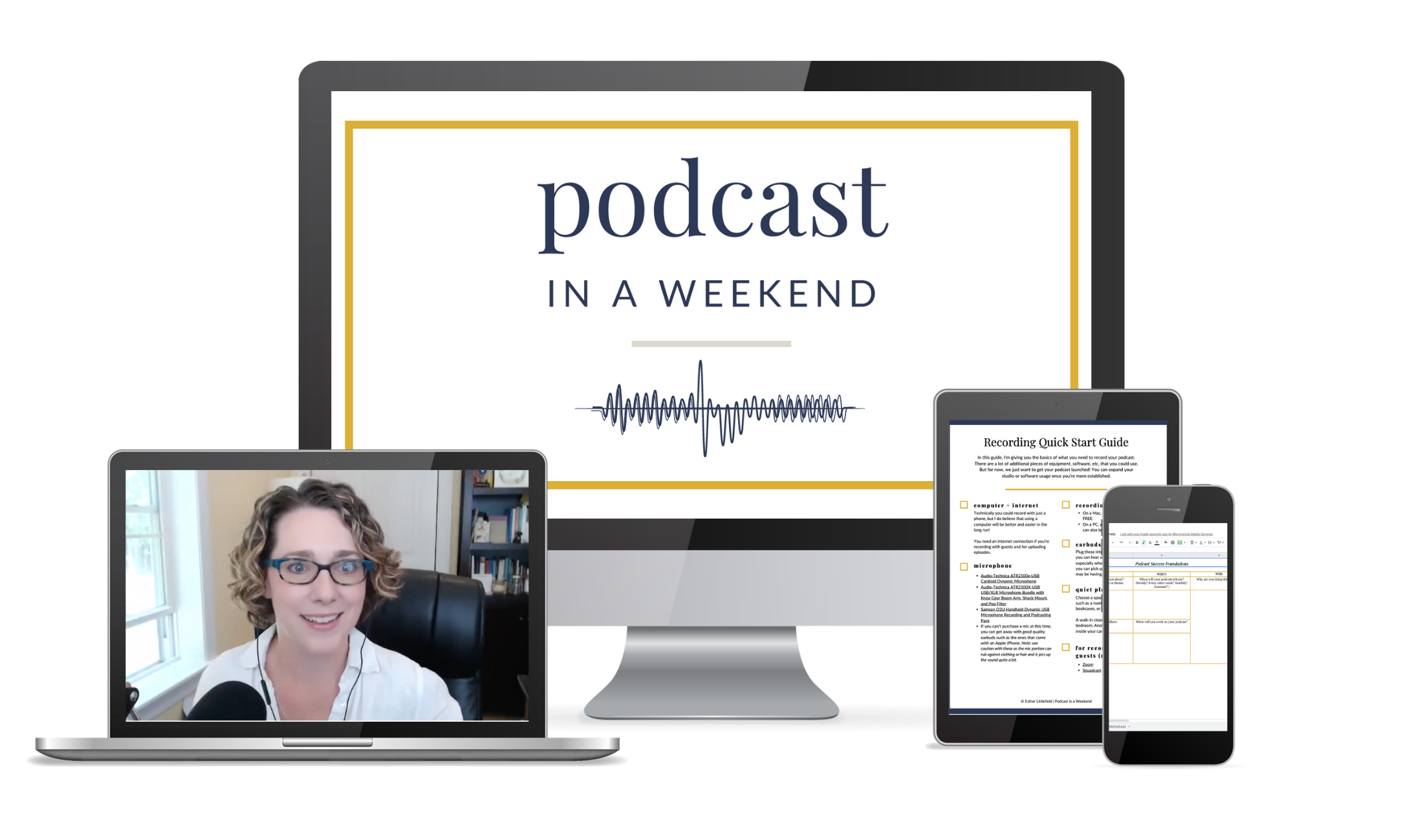 Podcast in Weekend is the perfect combination of strategy + shortcuts delivered in a 3 workshop series giving you everything you need to successfully launch (or re-launch) a podcast… even if you're busy wrangling clients, writing a book, or managing mom life.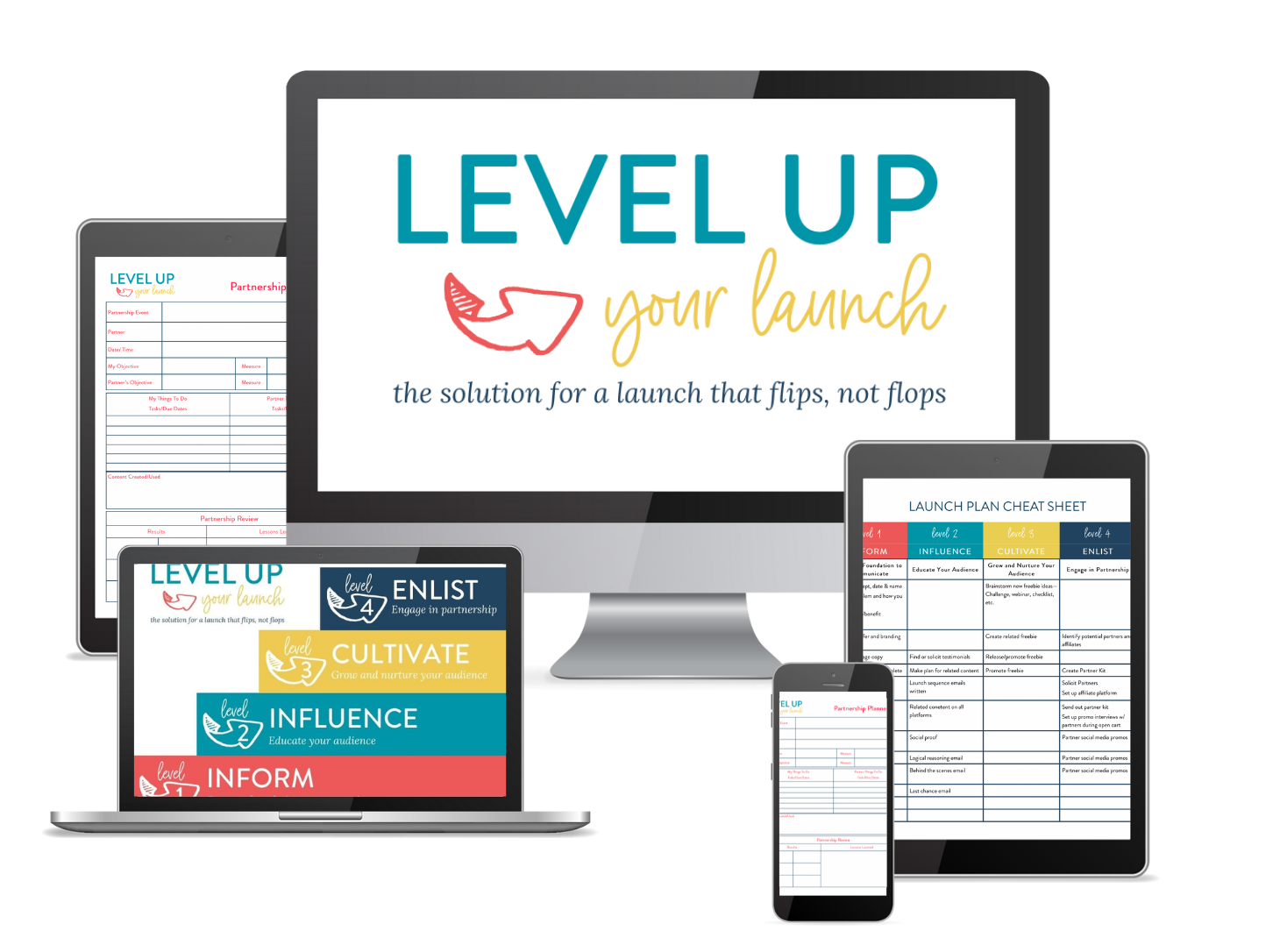 The exclusive mini-course that will help you avoid a flopped launch once and for all. The Level Up Your Launch Mini-Course will help you be equipped to develop a launch plan and strategy for anything you want to launch, feel less confused, overwhelmed, and stressed about your launch, and prepare your audience to say YES to your launch.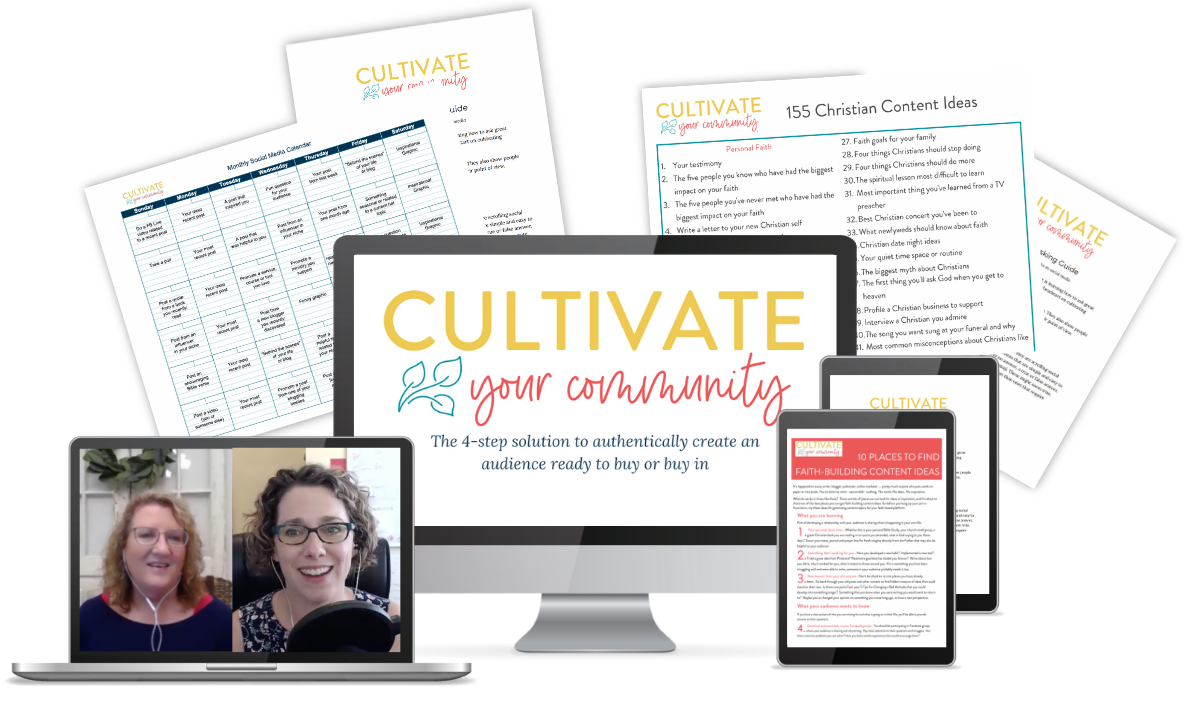 The 4-step solution to authentically create an audience ready to buy or buy in. This course will help you develop a thriving community, reach more people with your powerful message, and stop stressing over whether people will want what you have to offer. Plus create real relationships, stay focused on what matters most, and increase your engagement online.
Looking for my Free Resources?
In addition to my 2 podcasts and Facebook communities, I have several free downloadable resources to help you as a leader and business owner. You can head over here to my resources page to find these options!
Leadership Courses
lead with confidence
In this 5-step mini-course, learn how to have courageous conversations that lead to more connection and conflict resolution. Resolve conflict Biblically, build healthier relationships, and create transformation.
words from Happy Customers
Esther is good at getting you to ask the hard questions about your business, and really drill down into the detail that is needed to set up good systems and processes for getting your business running smoothly….
I could easily have spent far more than the cost of her class to do a bunch of trial and error that wouldn't have taught me half as much.
I cannot get over the amount of value in Podcast in a Weekend. I used it to relaunch my podcast and went through it in a few days.
I wish I had this course 18 months ago. It would have saved me so much time and I would have had a better understanding of where my podcast was leading. More than worth it! Thank you, Esther!
The Confident Leader Catalyst course has been a life changing course for my life and my walk with Christ. I understand my role as being the church and have a better understanding of who I am and the purpose God intends for me to live out.
I recommend this material to anyone seeking a deeper knowing of Christ and what he wants of you.